2021-02-09
Tips for the First-Time Home Seller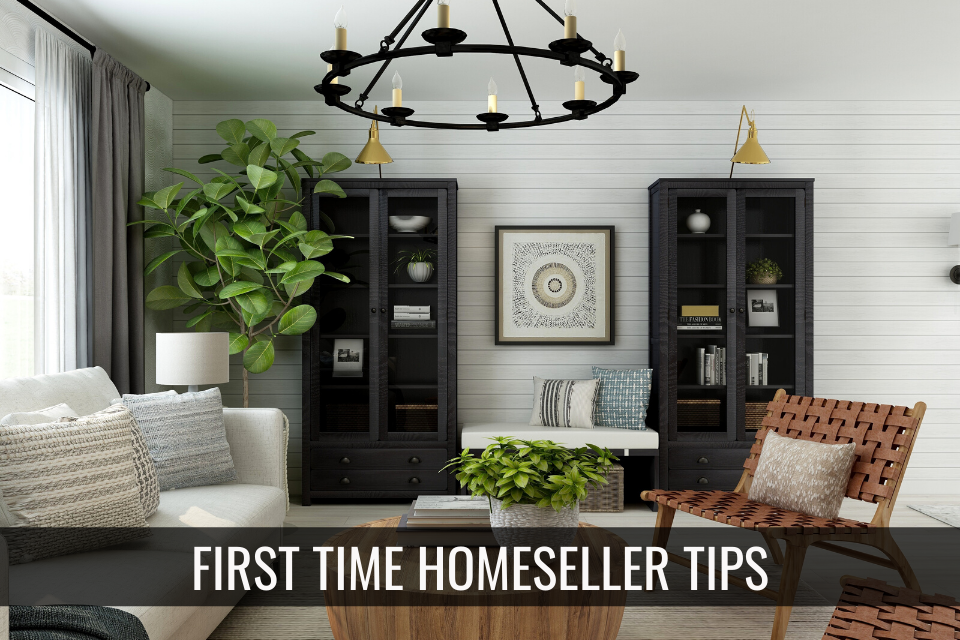 There is a lot of attention paid to first-time homebuyers. Most real estate agents
and lenders have some kind of guide to help first-time homebuyers navigate their
first home purchase, but what about the first-time seller?
Selling your home for the first time can be just as confusing as a home purchase,
so here are a few things to remember as you navigate your home sale.
Before that first showing, it's important to prepare. This involves not only
cleaning, decluttering, and staging the home, but also learning about your local
real estate market and finding the best agent for your needs.
Interview more than one agent and ask lots of questions. Learn about the services
they offer: do they include professional photography, video, or virtual tours? Ask
for a comprehensive market analysis (CMA) and ask each agent their suggestion
for the listing price and their method for arriving at that number. Use this
information to determine the best agent to assist you.
Once you have an agent, stay involved. Discuss the plan for showings.
Try and be flexible to allow for as many potential buyers as possible
viewing your property. Review the listing online for accuracy and stay in touch
with your agent for feedback from showings.
Once you start getting offers, respond as quickly as possible. It's not just about
the price; watch for terms, such as length of escrow and contingencies, when
evaluating these offers. Be prepared to move so that you can take advantage of a
good offer, such as all-cash.
The most important aspect of a successful home sale is the relationship you have
with your agent. Be transparent about your needs, concerns, and goals; insist that
your agent do the same, and working together you will navigate through your first
home sale successfully.
🏡 FOR MORE ANSWERS TO YOUR REAL ESTATE QUESTIONS,
📞 772-485-4188
Anna Chroscicki
REMAX Masterpiece
Visit
www.annasellsrealestate.com

Subscribe to RSS Feed
Welcome to our Blog!
2021-03-02
Problem Vacation Rental Next Door?
2021-02-26
"Don't judge a book by its cover...hmm...Real Estate TRUTHS 🏡😁
2021-02-25
🏡UNDER CONTRACT IN ONE DAY !
2021-02-23
🏡After Forbearance – Now What?
2021-02-22
COMING SOON...TOWNHOUSE 2/2.5/1
2021-02-19
🏡MORTGAGE FACTS: MORTGAGES ARE COMMON
2021-02-17
Anna Chroscicki REMAX Masterpiece
2021-02-16
🏡 TO DO: DAY OF SHOWING
2021-02-15
To All : HAPPY PRESIDENT'S DAY 😊!
2021-02-12
🏡 Interior Design/Staging to Sell Tip 😁
2021-02-10
HOME is where the heart is ❤
2021-02-09
Tips for the First-Time Home Seller
2021-02-08
🏡FOR SALE 🏡 UNDER CONTRACT 🏡 SOLD 😁
2021-02-05
🏡📝RE Vocabulary: HOA Fee
2021-02-04
😁🏡 FIND NEW HOME
2021-02-03
🏡 ST LUCIE REAL ESTATE MARKET UPDATE FOR MONTH OF FEBRUARY 2021
2021-02-02
Understanding the Back-Up Offer
2021-02-01
🏡2/2.5/1; Townhouse in SW Port St Lucie
2021-01-29
🏡 FIRST TIME HOMEBUYER CHECKLIST...
2021-01-28
🏡😁 GOOD THINGS COME IN THREES
2021-01-27
🏡 JUST LISTED ❗ IN NEWPORT ISLES 😊
2021-01-25
🏡😊 FOR SALE 4/3/2 AND POOL !
2021-01-23
😁🏡 JUST FOR FUN...MOOOVE
2021-01-15
🏡INTERIOR DESIGNER TIP...WELL...EXTERIOR 😁
2021-01-13
🏡HOME FOR YOUR DOG 🐕
Click here to see ALL articles.